Achtung, neue Rufnummer!
Wir erweitern unseren Service und sind ab sofort unter folgender Nummer erreichbar:
03385 494-880
Mintis Originale Gin 41,8% 700ml

Aktuell keine Artikel auf Lager

Beim Kauf dieses Artikels erhalten Sie 10,5 Steamcoins gutgeschrieben.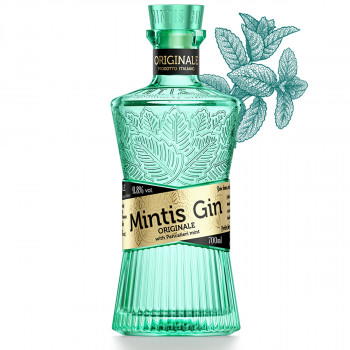 Produktbeschreibung
Bei dem Mintis Gin handelt es sich um einzigartige Kreationen eines erstklassig gelungenen Gins, der aus einzigartigen Botanicals in mühevoller Handarbeit von Torino Distillati destilliert wurden. Das Portfolio beinhaltet momentan 4 verschiedene Gins, die mit Ihrer unwiderstehlichen Einzigartigkeit bestechen. Destilliert wird der Mintis Gin für 8 Stunden bei ziemlich genau 60 Grad in einer speziell angefertigten Vakuum-Destille. Der Mintis Originale Gin überzeugt mit einem Aromenspiel von frischer Minze und Zitronenschalen, gepaart mit den typischen Wachholdernoten und Gewürzen.
Verkosternotiz:
Der Mintis Originale Gin wurde mit 41,8 Volumenprozent abgefüllt, er ist klar. Durch die speziellen Botanicals bekommt der Gin ein besonderes Aroma mit einer besonders fruchtigen Frische, die auf dem harmonischen Zusammenspiel von frischer Minze und Zitrone zurückzuführen ist. Diese ergänzt sich perfekt mit den würzigen Aromen von Wacholder, und Gewürzen.
Unsere Empfehlung: Am besten genießen sie den Mintis Originale Gin als Gin Tonic.


Produkteigenschaften:
Der Hersteller dieses Gins ist die Port of Spirits.
Produktinformationen:
Kategorie: Gin
Volumen: 0,7 Liter
Alkoholgehalt: 41,8% Vol.
Ursprungsland: Italien
Geschmack: Minze, Zitrone, Wachholder, Gewürze
Servierempfehlung: als Gin & Tonic
Lieferumfang:
Beim Erwerb dieses Produkts erhält der Käufer eine Flasche Mintis Originale Gin 41,8% 700ml.

INVERKEHRBRINGER:
Torino Distillati (S.p.A) Via Montegrappa 3710024 Moncalieri TO
Italien
Lieferumfang
Hinweis
Sie erhalten bei Uns ausschließlich Neuware, sofern nicht anders gekennzeichnet. Bitte beachten Sie, dass Flaschen Verbrauchsmaterialien sind und keine Garantie besteht ausgenommen auf Funktionstüchtigkeit bei Lieferung.
Anmerkung
Wir versuchen das Produkt so gut wie möglich zu beschreiben, aber auch wir sind nicht unfehlbar, daher können wir auf unsere Produktbeschreibung(en) leider keine Gewähr übernehmen. Unsere Produktbilder dienen der Darstellung des Produktes, aber diese können auch mal vom tatsächlichen Lieferumfang abweichen (Anzahl, Farbe etc.) - Bindend ist, was in der Produktbeschreibung steht. Produktänderungen / Produkttextänderung(en) wegen Verfügbarkeit oder anderen Gründen vorbehalten.
Über den Hersteller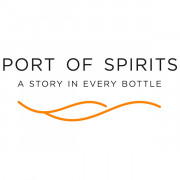 Port of Spirits hat es sich zur Aufgabe gemacht zeitgenössische Marken zu kreieren, die sowohl im Design als auch in ihrer Geschichte und den dahinterstehenden Menschen zu überzeugen wissen. Mit rund 20 Jahren am Markt von premium Spirituosen stechen die Produkte mit einzigartigen Zutaten aus der Masse heraus und vervollständigen das kleine, aber einmalige Sortiment des Herstellers. Destilliert werden die Produkte von Hand in der italienischen Familienbrennerei Torino Destillati.
INVERKEHRBRINGER:
Torino Distillati (S.p.A) Via Montegrappa 3710024 Moncalieri TO
Italien