Achtung, neue Rufnummer!
Wir erweitern unseren Service und sind ab sofort unter folgender Nummer erreichbar:
03385 494-880
Dr. Squid Gin 40% 700ml

Aktuell keine Artikel auf Lager

Beim Kauf dieses Artikels erhalten Sie 14,5 Steamcoins gutgeschrieben.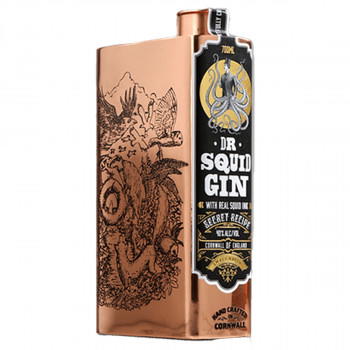 Produktbeschreibung
Das wohl auffälligste Alleinstellungsmerkmal des Dr. Squid Gin sollte wohl die dunkle Verfärbung sein. Hierbei handelt es sich um echte (das ist kein Scherz) Tintenfischtinte, diese gibt dem herzhaften Tropfen ein Gefühl von Küste. Zu den verwendeten Botanicals zählen neben Wacholder unter anderem Koriander, Sanddorn, Zitronenzeste, Vanille und Zimt. Durch das hinzugeben von Tonic Water verwandelt sich die schwarze Färbung in ein zartes altrosa.
Verkosternotiz:
Der Dr. Squid Gin wurde mit 40 Volumenprozent abgefüllt, er weist eine schwarze Farbe auf. Durch die Tinte eines Tintenfischs bekommt er neben der dunklen Verfärbung auch eine Salzige Note, diese verleiht den Gin ein Gefühl von Küste. Mit einem Spiel zwischen Wachholder, saftiger Zitrone und süßer Vanille sowie Sanddorn ergibt sich ein Komplexes aber dennoch sehr rundes Geschmackserlebnis.
Unsere Empfehlung: Am besten genießen sie den Dr. Squid Gin in einem Gin Mule.


Produkteigenschaften:
Der Hersteller dieses Gins ist die Pocketful of Stones Distillery in England.
Produktinformationen:
Kategorie: Gin
Volumen: 0,7 Liter
Alkoholgehalt: 40% Vol.
Ursprungsland: England
Geschmack: Wacholder, Zitrone, Vanille, Sanddorn, Salz
Servierempfehlung: als Gin Mule oder Gin Tonic
Lieferumfang:
Beim Erwerb dieses Produkts erhält der Käufer eine Flasche Dr. Squid Gin 700ml.

INVERKEHRBRINGER:
Goods2Market GmbH
Obermeiers Feld 9
33104 Paderborn
Deutschland
Lieferumfang
Hinweis
Sie erhalten bei Uns ausschließlich Neuware, sofern nicht anders gekennzeichnet. Bitte beachten Sie, dass Flaschen Verbrauchsmaterialien sind und keine Garantie besteht ausgenommen auf Funktionstüchtigkeit bei Lieferung.
Anmerkung
Wir versuchen das Produkt so gut wie möglich zu beschreiben, aber auch wir sind nicht unfehlbar, daher können wir auf unsere Produktbeschreibung(en) leider keine Gewähr übernehmen. Unsere Produktbilder dienen der Darstellung des Produktes, aber diese können auch mal vom tatsächlichen Lieferumfang abweichen (Anzahl, Farbe etc.) - Bindend ist, was in der Produktbeschreibung steht. Produktänderungen / Produkttextänderung(en) wegen Verfügbarkeit oder anderen Gründen vorbehalten.
Über den Hersteller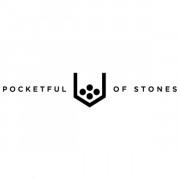 Aus einer Gruppe von Barkeepern aus London haben Shaun Bebington, Balaz Schieber, Paul Motley und Mike Cunliffe ihre jahrelange Erfahrung kombiniert, um die Pocketful of Stones Distillery zu gründen. Diese ist im ehemaligen District Penwith, in der Stadt Penzance ansässig und liegt an der Mounts Bay, einer Meeresbucht des Atlantiks am Eingang des Ärmelkanals.