The Parfumer's Apprentice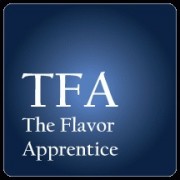 Direkt aus Capitola, einem kleinen Städtchen in Kalifornien, docken The Flavour Apprentice (TFA oder TPA für The Parfumer's Apprentice) an unsere Geschmacksnerven an.
Der eigentliche Gedanke von TFA war die Herstellung von klassischen Aromen für die Lebensmittelindustrie, sie gewannen jedoch schnell in Dampferkreisen, besonders in den USA, große Beliebtheit.
Bei TFA merkt man, dass der Kunde an erster Stelle steht, denn ihre Aromen werden unter anderem schonend und natürlichem Wege gewonnen.
Auch die Transparenz und Offenheit wird bei TFA großgeschrieben, das Alles ist es was sie zu einem der besten Hersteller von Aromen macht.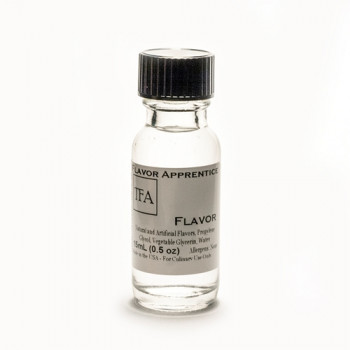 ab EUR 4,90
The Flavor Apprentice Aroma
The Flavor Apprentice Aroma
Die Aromen von The Flavor Apprentice, welche auch unter The Parfuemers Apprentice (TPA) bekannt sind, finden in Dampfkreisen immer größere Beliebtheit. Dabei handelt es sich um [..]