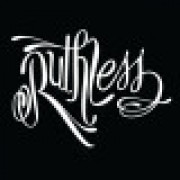 "We create the flavors. We live the lifestyle. We invite you to join. All we ask is that you #BeRuthless."
Ruthless Vapor ist eine in Süd Kalifornien ansässige Liquid Manufaktur, die seit 2011 die Vaper-Branche revolutioniert. Ruthless ist einer der größten und bekanntesten Hersteller und hat sich auf die Entwicklung hochwertiger Liquids spezialisiert.
Der Hersteller verwendet ausschließlich die besten und reinsten Rohstoffe und stellt die Kreationen in den eigenen GMP Hallen und Reinräumen her, auch andere namenhafte Hersteller lassen ihre Kreationen von Ruthless produzieren und abfüllen.
Der Herstellungsprozess erfolgt nach strengsten Richtlinien und wird stetigen Qualitätskontrollen unterzogen, nur die besten Kreationen erhalten das Ruthless Label. Die Ruthless Liquids werden mit einer Candy Grundlage versehen und darauf werden die verschiedensten Geschmacksrichtungen aufgebaut, vom fruchtigen Tropical Traum bis zum vollmundigen Tabak ist alles möglich.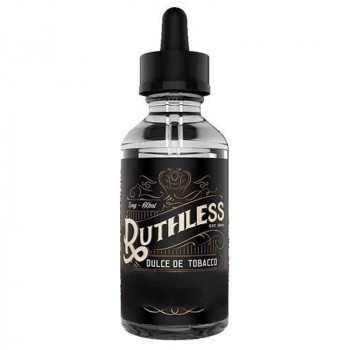 EUR 5,00
Grundpreis: 10,00 EUR / 100ml
Dulce De Tobacco (50ml) Plus e Liquid by Ruthless Premium Tobacco
Dulce De Tobacco (50ml) Plus e Liquid by Ruthless Premium Tobacco
Grundpreis: 10,00 EUR / 100ml
Herrlich süßer Tabakgenuss, ein kräftiger Tabak ist abgerundet mit süßem Karamell und leichten Nuancen von Vanille. Inhalt : 50ml Nikotingehalt : 0 mg Mischverhältnis : 30% PG / [..]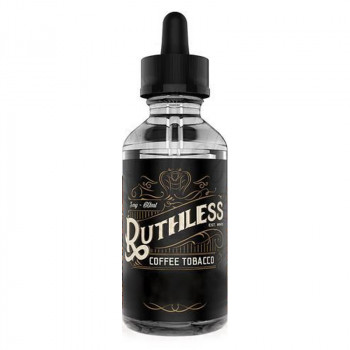 EUR 5,00
Grundpreis: 10,00 EUR / 100ml
Coffee Tobacco (50ml) Plus e Liquid by Ruthless Premium Tobacco
Coffee Tobacco (50ml) Plus e Liquid by Ruthless Premium Tobacco
Grundpreis: 10,00 EUR / 100ml
Ein milder Tabak abgerundet mit frisch gebrühtem Kaffee, ein weicher und vollmundiger Genuss. Inhalt : 50ml Nikotingehalt : 0 mg Mischverhältnis : 30% PG / 70% VG Inhaltstoffe : [..]