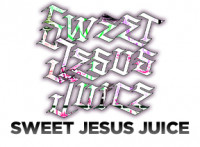 Dampfen im Namen des Vaters, des Sohnes und des Heiligen Geistes...
Sweet Jesus Juice
Liquids ganz nach dem Geschmack des Herren.
"Vape you in heaven! ..." Heißt hier das Motto.
Schicken Sie ihre Geschmacksnerven auf eine Himmelfahrt und genießen sie...
... The Father: Kaugummi mit Wassermelone
The Son: Fruchtige Melone mit süßlicher Note
Oder
The Holy Ghost: Vanillecreme mit einem Hauch Minze
Geliefert werden die Liquids in 3x10ml Multipack mit wahlweise
0 mg
3 mg
6mg Nikotin.
Sweet Jesus Juice ist eine Liquid-Serie des bekannten Herstellers "Prohibition Vapes"