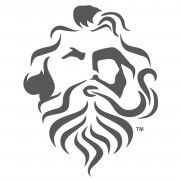 Ethos Vapor: "We are about the community, pulling together and providing a product that gives everyone something to talk about! Lets vape about it!"
Ethos Vapor wurde im Jahr 2014 im sonnigen Californien gegründet und eroberte von dort aus die Vaper-Welt.
Der Hersteller hat seinen ganz eigenen Weg gefunden und legt Wert auf Einzigartigkeit und Innovation, von Massenproduktion und Langeweile distanziert sich Ethos Vapor aus dem einfachen Grund, dass den Vapern Produkte geboten werden sollen die langlebig und zeitlos begeistern.
Das größte Augenmerk liegt dabei auf der Zufriedenheit des Kunden, dem Endverbraucher soll ein Produkt höchster Klasse zu einem erschwinglichen Preis geboten werden.
Der Hersteller selbst sagt, dass sich das Unternehmen als Ganzes, so wie jeder Mitarbeiter im Einzelnen stets weiterentwickelt, um den Verbrauchern weltweit ein immer besser werdendes Produkt bieten zu können.