Achtung, neue Rufnummer!
Wir erweitern unseren Service und sind ab sofort unter folgender Nummer erreichbar:
03385 494-880
Cotton Candy Pink 30ml Longfill Aroma by Loaded

Sofort versandfähig, ausreichende Stückzahl
Artikel-Nr.: LOALFCOTCAPI (PID 44149)

Beim Kauf dieses Artikels erhalten Sie 3,8 Steamcoins gutgeschrieben.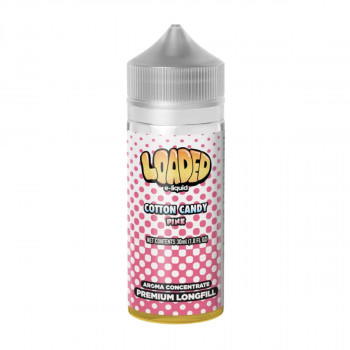 Produktbeschreibung
Süße Zuckerwatte trifft auf den Geschmack von frischen Sommererdbeeren.
Inhalt: 30 ml
Inhaltsstoffe: PG Propylenglykol (E1520), Natürliche Aromen, Naturidentische Aromen
Flasche: 100ml Chubby Flasche
Longfill Aromen wurden entwickelt, um auch Dampfanfängern das Selbstmischen möglichst leicht zu machen. Abgefüllt sind Einzel- und Mixaromen in 60ml, 100ml, 120ml oder 200ml Flaschen, wobei die Aromen mit maximal 30ml eingefüllt werden. Der Anwender füllt die Flaschen mit Base und je nach Bedarf mit Shots auf und kann die meisten Aromen sofort verwenden.
Lieferumfang
1x 100ml Flasche mit 30ml Aroma
Lieferumfang
Hinweis
Sie erhalten bei Uns ausschließlich Neuware, sofern nicht anders gekennzeichnet. Bitte beachten Sie, dass Flaschen Verbrauchsmaterialien sind und keine Garantie besteht ausgenommen auf Funktionstüchtigkeit bei Lieferung.
Anmerkung
Wir versuchen das Produkt so gut wie möglich zu beschreiben, aber auch wir sind nicht unfehlbar, daher können wir auf unsere Produktbeschreibung(en) leider keine Gewähr übernehmen. Unsere Produktbilder dienen der Darstellung des Produktes, aber diese können auch mal vom tatsächlichen Lieferumfang abweichen (Anzahl, Farbe etc.) - Bindend ist, was in der Produktbeschreibung steht. Produktänderungen / Produkttextänderung(en) wegen Verfügbarkeit oder anderen Gründen vorbehalten.
Über den Hersteller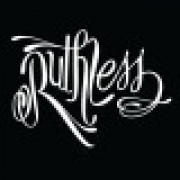 "We create the flavors. We live the lifestyle. We invite you to join. All we ask is that you #BeRuthless."
Ruthless Vapor ist eine in Süd Kalifornien ansässige Liquid Manufaktur, die seit 2011 die Vaper-Branche revolutioniert. Ruthless ist einer der größten und bekanntesten Hersteller und hat sich auf die Entwicklung hochwertiger Liquids spezialisiert.
Der Hersteller verwendet ausschließlich die besten und reinsten Rohstoffe und stellt die Kreationen in den eigenen GMP Hallen und Reinräumen her, auch andere namenhafte Hersteller lassen ihre Kreationen von Ruthless produzieren und abfüllen.
Der Herstellungsprozess erfolgt nach strengsten Richtlinien und wird stetigen Qualitätskontrollen unterzogen, nur die besten Kreationen erhalten das Ruthless Label. Die Ruthless Liquids werden mit einer Candy Grundlage versehen und darauf werden die verschiedensten Geschmacksrichtungen aufgebaut, vom fruchtigen Tropical Traum bis zum vollmundigen Tabak ist alles möglich.
Diese Produkte könnten auch noch interessant für Sie sein