Achtung, neue Rufnummer!
Wir erweitern unseren Service und sind ab sofort unter folgender Nummer erreichbar:
03385 494-880
Die Bonbon Onkel Serie aus dem Hause Art of Smoke lässt Erinnerungen wach werden. Eine kleine Auswahl bekannter Mischungen, wie sie Jeder aus seiner Kindheit kennt. Die Art of Smoke Mixologen haben ganze Arbeit geleistet, lass Dich entführen in eine Zeit in der noch alles leichter schien.
Abgefüllt sind die Aromen als Bottlefill Variante mit 20 ml Aroma in 100 ml Flaschen.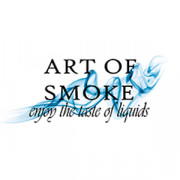 INFORMATIVES
GESETZLICHES
Kundenservice
Verpasse keine Angebote
Immer informiert sein
Das aktuellste aus der E-Zigaretten Szene, Angebote, Neuerungen, Ankündigungen.
Na Lust bekommen? Dann aboniere noch heute unseren Newsletter.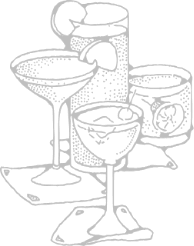 E-Zigaretten, Liquids, Verdampfer und Zubehör in Top Qualität sowie eine große Auswahl an Spirituosen.
E-Zigaretten finden auf Grund ihrer vielen Vorteile immer mehr Anhänger. Brandlöcher in Teppichen oder Kleidungsstücken gehören der Vergangenheit an zudem ist die enorme Kostenersparnis gegenüber normalen Zigaretten wohl der der größte Vorteil von E-Zigaretten. Unsere E-Zigaretten überzeugen vor Allem durch ihre Vielfältigkeit in Geschmack, individuell abgestimmten Verdampfern und Design.
Bei uns bekommen Sie in Deutschland, mit höchsten Qualitätsansprüchen, hergestellte Liquids.
Bei uns finden Sie alles, was Sie für Ihren Umstieg und anhaltenden Genuss von E-Zigaretten benötigen – und das alles nur in Top Qualität! Zudem bieten wir Starter- und Komplettsets, die Ihren Einstieg unkompliziert und einfach machen! Lassen Sie sich überzeugen und stellen Sie sich aus unserem großen Sortiment an Geschmackssorten und Aromen Ihre ganz individuell auf Sie abgestimmte E-Zigarette zusammen - und genießen Sie so ein völlig neues Raucherlebnis! Umfangreiches Zubehör wie Taschen oder Ladegeräte runden unser Angebot ab.
Dieses Projekt wird aus dem Europäischen Fonds für regionale Entwicklung kofinanziert.