Achtung, neue Rufnummer!
Wir erweitern unseren Service und sind ab sofort unter folgender Nummer erreichbar:
03385 494-880
The One Strawberry 30ml Aroma by Beard Vape Co. MHD Ware

Sofort versandfähig, ausreichende Stückzahl
Artikel-Nr.: BVATONESTRAWMHD (PID 42708)

Beim Kauf dieses Artikels erhalten Sie 2,0 Steamcoins gutgeschrieben.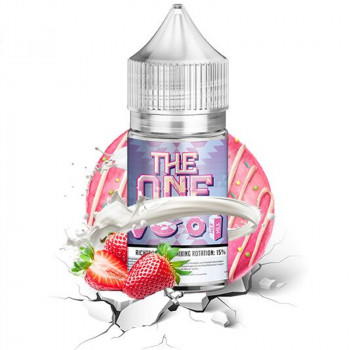 Produktbeschreibung
Die besten Vape-Aromen rundum Müsli, Donut, Erdbeeren und Milch zu einer Komposition der Sinnlichkeit vereint. Leckerer Erdbeer-Donut gefolgt von gesüßtem Getreide und cremiger Milch.
Dosierung: 20%
Reifezeit: 1-5 Tage
Inhalt: 30ml
Inhaltstoffe: PG Propylenglykol (E1520), Natürliche Aromen, Naturidentische Aromen
Lieferumfang:
30ml Beard Vape Co. Aroma
Lieferumfang
Hinweis
Sie erhalten bei Uns ausschließlich Neuware, sofern nicht anders gekennzeichnet. Bitte beachten Sie, dass Flaschen Verbrauchsmaterialien sind und keine Garantie besteht ausgenommen auf Funktionstüchtigkeit bei Lieferung.
Anmerkung
Wir versuchen das Produkt so gut wie möglich zu beschreiben, aber auch wir sind nicht unfehlbar, daher können wir auf unsere Produktbeschreibung(en) leider keine Gewähr übernehmen. Unsere Produktbilder dienen der Darstellung des Produktes, aber diese können auch mal vom tatsächlichen Lieferumfang abweichen (Anzahl, Farbe etc.) - Bindend ist, was in der Produktbeschreibung steht. Produktänderungen / Produkttextänderung(en) wegen Verfügbarkeit oder anderen Gründen vorbehalten.
Über den Hersteller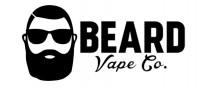 Die Beard Vape Co Geschichte hebt sich von anderen doch sehr ab, gegründet wurde das Unternehmen im März 2014 und entwickelte innerhalb von wenigen Monaten fast 100 Liquids und Aromen, lediglich mit einer Nummer als Namen. Diese stellten sie in im Nana's Vape Shop in Venice, Californien aus und ließen die Vaper testen. Nach wochenlanger Rücksprache mit den Kunden zu jedem der 100 Geschmacksrichtungen hat das Team die besten drei ausgewählt und nochmals perfektioniert- Nr. 05, Nr. 32 und Nr. 88. Das Team selbst sagt, dass eigentlich die Kunden selbst diese drei Liquids kreiert haben ohne die Rückmeldungen wären sie so nicht entstanden.
Die Popularität der Beard`s Liquids wuchs schnell und innerhalb eines Jahres wurden Liquid Nr. 51, Nr. 64 und Nr. 71 hinzugefügt. Die Brüder, Brady und Casey, konzentrierten sich derart auf die Entwicklung der Liquids, das immer noch eines fehlte - der Name - die Jungs wollten nicht nur außergewöhnliche Liquids schaffen, auch der Name sollte besonders sein, einen der Zeitlos ist und mit dem sie etwas verbinden. Nach reichlicher Überlegung und Rücksprache mit der Familie fiel es ihnen wie Schuppen von den Augen…der Spitzname ihres großen Idols-ihr Vater- bekannt unter dem Namen "Beard"!
Heute hat sich Beard als eine der beliebtesten Liquidhersteller der Welt etabliert. Auf 6 verschiedenen Kontinenten und allen 50 Staaten der USA erfreuen sich 1000 Vaper der Liquids.
Und irgendwie scheint dies erst der Anfang einer großen Erfolgsstory!
Diese Produkte könnten auch noch interessant für Sie sein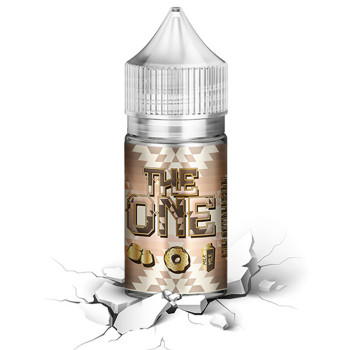 The One Marshmallow Milk 30ml Aroma by Beard Vape Co.
Grundpreis: 49,67 EUR / 100ml
Die erstaunliche Mischung aus fluffigem Marshmallow mit einem Hauch Zimt, welcher in frischer Vollmilch versinkt. Dosierung : 20% Reifezeit : 1-5 Tage Inhalt : 30ml [..]
EUR 14,90*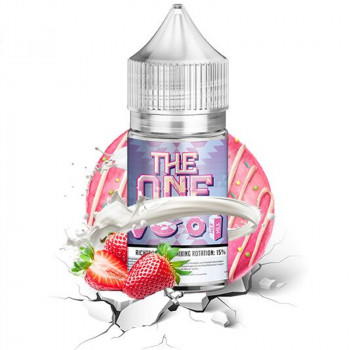 The One Strawberry 30ml Aroma by Beard Vape Co.
Grundpreis: 49,67 EUR / 100ml
Die besten Vape-Aromen rundum Müsli, Donut, Erdbeeren und Milch zu einer Komposition der Sinnlichkeit vereint. Leckerer Erdbeer-Donut gefolgt von gesüßtem Getreide und cremiger Milch. [..]
EUR 14,90*